Alan Noble
---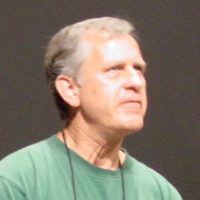 Alan Noble
Redlands Free Methodist Church
Redlands, CA
Quizzed 1962-1964
Inducted 2003
Bio
Notable Results
In 1964, our team placed third in the nation.
I received top quizzer honors in the Southern California Conference in 1962-63 and in 1963-64, and top quizzer at Nationals in 1962-63.
Favorite Scripture
"But sanctify the Lord God in your hearts: and be ready always to give an answer to every man that asketh you a reason of the hope that is in you with meekness and fear:" (I Peter 3:15) This verse has challenged me to share my faith.

Questions & Answers
What were the highlights of your quizzing years?
Attending the Winona Youth Advance in Winona Lake, IN. This was the 60's version of IYC, and Quiz Finals took place there.
How did quizzing affect you as a teen?
It helped to develop my love for God's word.
What difference has quizzing made in your life to this day?
I continue to memorize scriptures and encourage youth to do the same
How are you serving the Lord?
I am currently a Bible Quiz coach and Conference Bible Quiz Director. I also service as church treasurer and trustee, and direct the local "Senior Group."
I have been involved in quizzing for over 30 years. During the 80's and 90's my teams had 6 national championships (3 in Senior Teen Veteran), three 2nd place finishes, and several thirds.